Torquay Inner harbour emergency dive works
From 25 November 2021 until 26 November 2021
Mariners are advised that essential dive works are being carried out on the Torquay Harbour Millennium Bridge and cills.
During these works the bridge and cills will be disabled for the workers safety therefore entry and exit from the inner dock will be disrupted.
Safety boats and staff will be in attendance at all times during these works.
There will be a window from 08:00 tomorrow (Friday 26th) to 09:30 where will be operational to allow vessels to pass before closure and completion.
We anticipate the works to be completed by Friday afternoon and apologise for any disruption this may cause.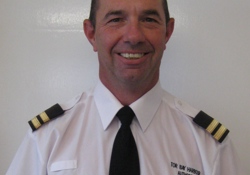 Simon Pinder (Acting Head of Service)
Acting Head of Service