OCRDA Offshore Circuit Powerboat race 16th & 17th October 2021
From 16 October 2021 until 17 October 2021
On Saturday 25th and Sunday 26th September the OCRDA Offshore Circuit Racing Drivers Association will be staging a race event off Breakwater Beach Brixham.
These fast moving boats will be racing around a course set to the East of Brixham Harbour Breakwater. The muster and start area will be approximately 300m North East of the end of Brixham Breakwater and the race boats will be  heading South East turning at a mark off Shoalstone Pool and then towards Breakwater Beach. The last leg of the course will be along the sea wall before heading North East to continue the next lap. The first race will commence at Midday on each day until 1500. Safety boats will be stationed around the course and advising mariners accordingly.
Mariners are advised that during this event vessels are not to impede the powerboats or obstruct them in any way.
The International Regulations for Preventing Collisions at Sea will apply at all times.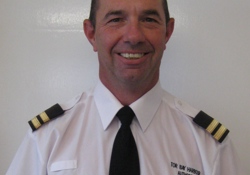 Simon Pinder (Acting Head of Service)
Acting Head of Service