Offshore Model Powerboat Race (Offshore)
From 16 October 2021 until 17 October 2021
Offshore Model Powerboat race  16th & 17th October
On Saturday 25th and Sunday 26th September the Offshore Model Powerboat Racing Association will be staging a race event at Brixham Harbour.
These small but fast models will be racing around a course set to 200 meters East of the Astra Zeneca slipway within the Brixham enclosed harbour limits.
Mariners are advised that during this event vessels are not to impede the powerboats or obstruct them or safety vessels in any way.
The International Regulations for Preventing Collisions at Sea will apply at all times.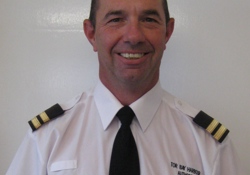 Simon Pinder (Acting Head of Service)
Acting Head of Service