Tor Bay 5 Knot Speed Restrictions
From 21 July 2020 until 30 September 2020
Reminder to all mariners that the seasonal speed restrictions within Tor Bay are now in place. The restricted areas are in front of most beaches within Tor Bay and are marked by yellow buoys which are charted on Admiralty Chart number 26 and electronic chart plotters.
It is a byelaw offence to exceed the speed of five knots shore side of the 5 knot buoys, and care should be taken whenever approaching beaches.
The restrictions are inforce Between the months of May and September. The line on which the 5 knot markers are laid is indicated by the red line on the chart below.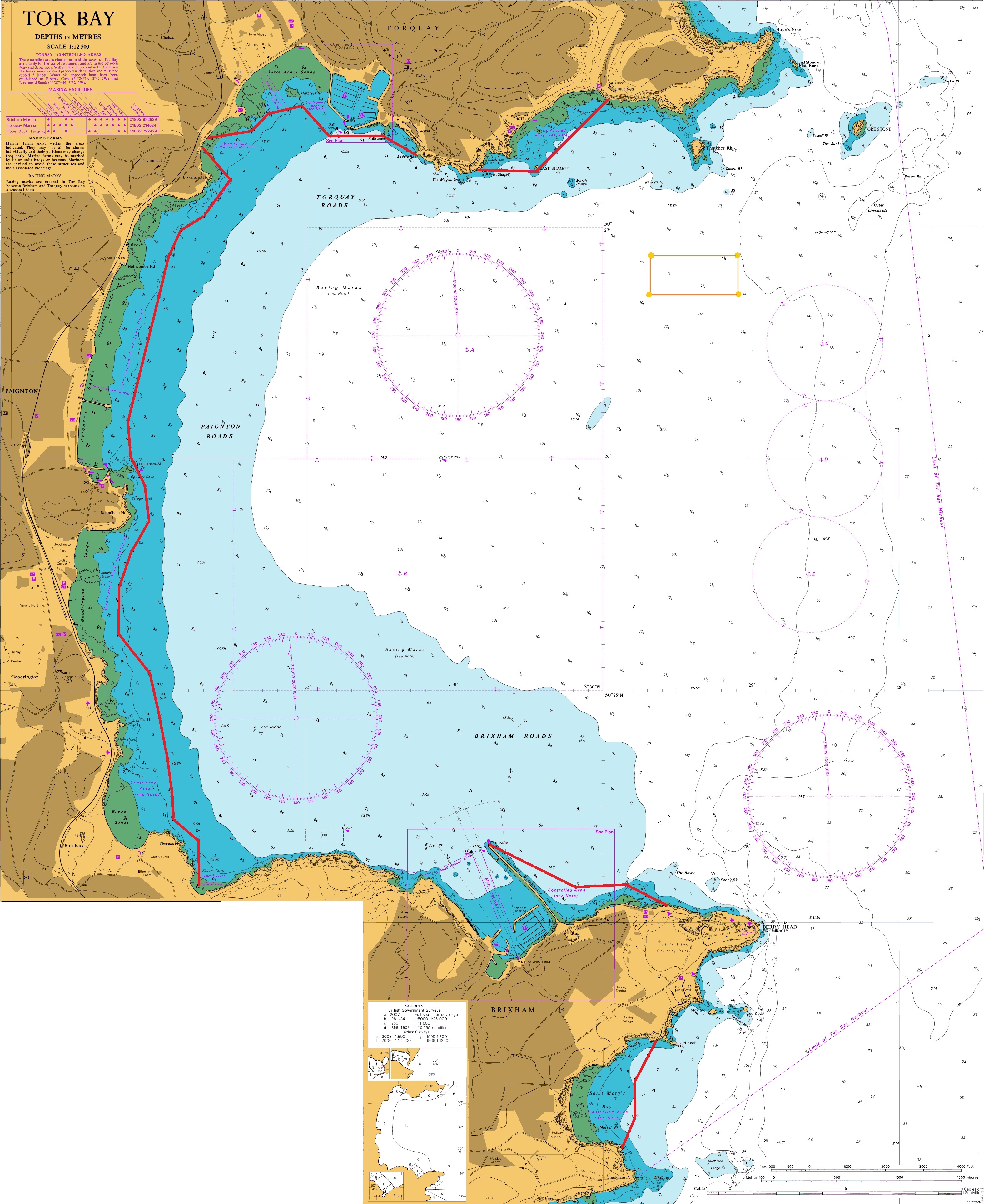 Adam Parnell
Tor Bay Harbour Master