Torbay Scallop Nursery
From 01 April 2020 until 31 March 2021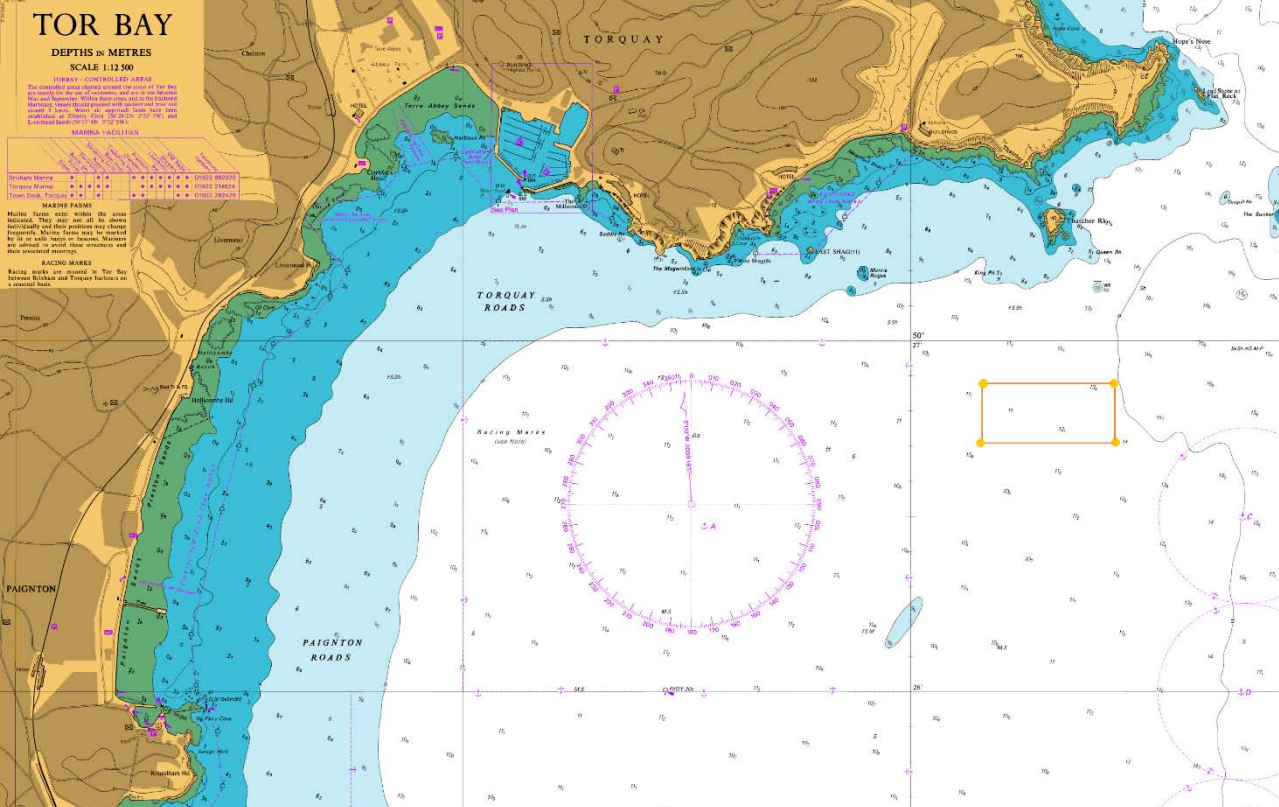 Mariners are reminded that the area South of Thatcher Rock cornered by four special marks in the positions below is marking the Torbay Scallop Nursery.
Details of the special mark locations are:
50°26.700'N 3°29.690'W
50°26.865'N 3°29.690'W
50°26.865'N 3°29.170'W
50°26.700'N 3°29.170'W
The nursery is marked by 4 yellow spherical shaped lit buoys exhibiting a fl. Y. 2.5s light and fitted with a yellow 'X' shaped top mark.
Within this marked area are partially sunken floats connected to underwater equipment.
These special markers will remain in place year round and mariners are advised to keep well clear of this area
Adam Parnell
Tor Bay Harbour Master