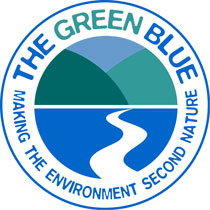 On a national scale The Royal Yachting Association along with the British Marine Federation has introduced 'The Green Blue', an environmental awareness initiative. 'Green Blue' is aimed at recreational boaters, watersports recipients and marine businesses to provide practical advice and information, with a view to thinking and acting in an environmentally conscious way. This involves practical projects, scientific research and the dissemination of some sound practical advice.
In short, the initiative encourages those who use our waters, to build an appreciation and awareness of their potential impact on the environment, to build an understanding and develop a responsibility that will safeguard our waters and habitats for the future and sustain the growth of the recreational boating industry.
The focus is concentrated on six areas:
Oil and Fuel
Cleaning and Maintenance
Anti-Fouling and Marine Paints
Waste Management
Resource Efficiency
Effects on Wildlife
To learn more about 'The Green Blue' and how you can help the environment visit the The Green Blue website.