Paignton Rowing Club Skiff Regatta
From 11 August 2018 until 11 August 2018
The rowing event will commence at approximately 09.00hrs and races will continue until approximately 13.00hrs. The competing boats will be launching from the South section of Paignton beach.
The course will be 1000m from a line just east of Preston slipway to a line east of the Shoreline restaurant. The start will be clearly marked by a black flagged buoy and a start boat. At 500m two buoys will show the outer limits of the course and the finish will be a finish boat and black flagged buoy (see chart attached)
All mariners are requested to give competing craft, racing or otherwise, a wide berth.  These vessels have an extremely low freeboard and bow-waves from craft passing too close and too fast, can cause them considerable problems.  As each race will only last about 5 minutes, it may be necessary for some craft (especially those exiting or entering Paignton Harbour) to "stand-off" until a race has been completed.
Safety boats will be in attendance and can be contacted on VHF channel 10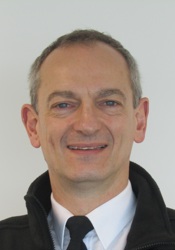 Adam Parnell
Tor Bay Harbour Master