Cruise Ship THE WORLD Visit
From 28 September 2018 until 29 September 2018
The cruise ship The World will be visiting Tor Bay on Friday 28th to 29th September.
The estimated time of arrival for The World is Friday 28th September at 09:00 and departure is scheduled for Saturday 29th September at 18:00.
The ship will be at anchor South of Torquay Harbour and passengers will be transported ashore to Beacon Quay using the ships tenders. A port security 'Restricted Zone' will be in place, while passengers disembark for excursions and visit's ashore throughout the day. Vehicles will return to Torquay Harbour at intervals throughout the afternoon and evening.
Under the provisions of the Ship and Port Facility (Security) Regulations 2004 only passengers and pass holders will be allowed access to the 'restricted zone'.
All persons and vessels that would normally use the Beacon Quay bridge/pontoon landing facility will be PROHIBITED from using this area while it remains a temporary 'restricted zone'. This port security 'restricted zone' is expected to remain in force for the duration of this visit the visit.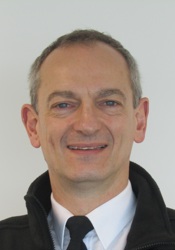 Adam Parnell
Tor Bay Harbour Master