Princess Pier Widening Removal
From 06 March 2018 until 19 April 2018
Works will be commencing to remove the widening structures of Princess Pier at Torquay Harbour on the 8 March 2018.
A barge will be berthed alongside the inside of the pier in position 50°27.53N 003°31.84W.
Heavy plant will be operating from the barge to dismantle the failing structure of the pier and re-instate a new walkway for disabled access on to the pier. A clear channel will be maintained for navigation to and from Torquay Marina within the enclosed harbour but mariners are advised to approach with caution and observe any instructions from contractors.
A second stage of works will begin to remove the timbers from the condemned ferry berth on the western side of the pier and also remove the widened area. This area will have restricted access and will be marked with a line of yellow buoys. Mariners are advised not to enter this area as there may be additional under water obstructions during this operation.
These works are estimated to continue for six weeks and mariners are advised to keep clear of the working area.
Contractors will be monitoring VHF Ch 14 call sign "Maverick".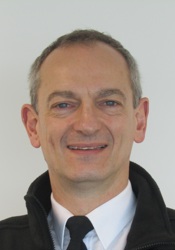 Adam Parnell
Tor Bay Harbour Master